TRAUMA
THERAPY
FOR
REFUGEES

A language independently designed psychoeducation manual to provide multilingual refugees in Germany with trauma therapy.
---
INTRO



It's 2016. The European migrant crisis, also known as the refugee crisis, had just been at its peak and Germany is working hard on integrating the huge amount of refugees that had entered the country.

As a designer, I wondered how I might be of help with the integration process and began inquiring about possible points of intervention within this system.
︎︎︎ How might we aid the inclusion of refugees in Germany?
---
RESEARCH

My research led me to talk to Eike Leidgens, a psychologist at the
︎︎︎Medizinische Flüchtlingshilfe Bochum
, a place that offers psychotherapy to
traumatized refugees
.
Through him I learned about the problem that due to
lack of funding
many traumatized refugees
can't get treatment
. They try to bridge this problem through
psychoeducation
, which is help for
self-help
through educating refugees about trauma-related symptoms accompanied by practical ideas on how to deal with these.
However, the education material that supplements these sessions is
not translated into every language
, which makes it
useless
most of the time.
This led me to identify a specific problem space in which I wanted to intervene through design.
︎︎︎ How might we make the trauma education material language-independently understandable?
︎

Mapping with participation of the psychologists and refugees
---
INSIGHTS

My research led me to dive deep into theories around
visual perception
such as
gestalt psychology
and how it relates to visual communication.
I particularly inquired about
Posttraumatic Stress Disorder
, its causes, symptoms and implications in daily life.
I further conducted interviews and sent out questionnaires to learn more about the
experiences of stakeholders
.
---
PERSONA

The patients are refugees who originated mainly from Syria, Afghanistan and Iraq. Their traumatic experiences were diverse and either experienced in their home countries, during their way to Europe or even later in Europe.
---
PRINCIPLES

Based on my research I developed principles that my design should follow
RESPECT
Consideration of the enormous and individually experienced suffering of each patient
CULTURE NEUTRALITY

The visualizations should speak to people with various cultural backgrounds


IMPARTIALITY
Free of racial, religious or gender discrimination
EDUCATION INDEPENDENT

Accessible for people with all levels of education


---
DESIGN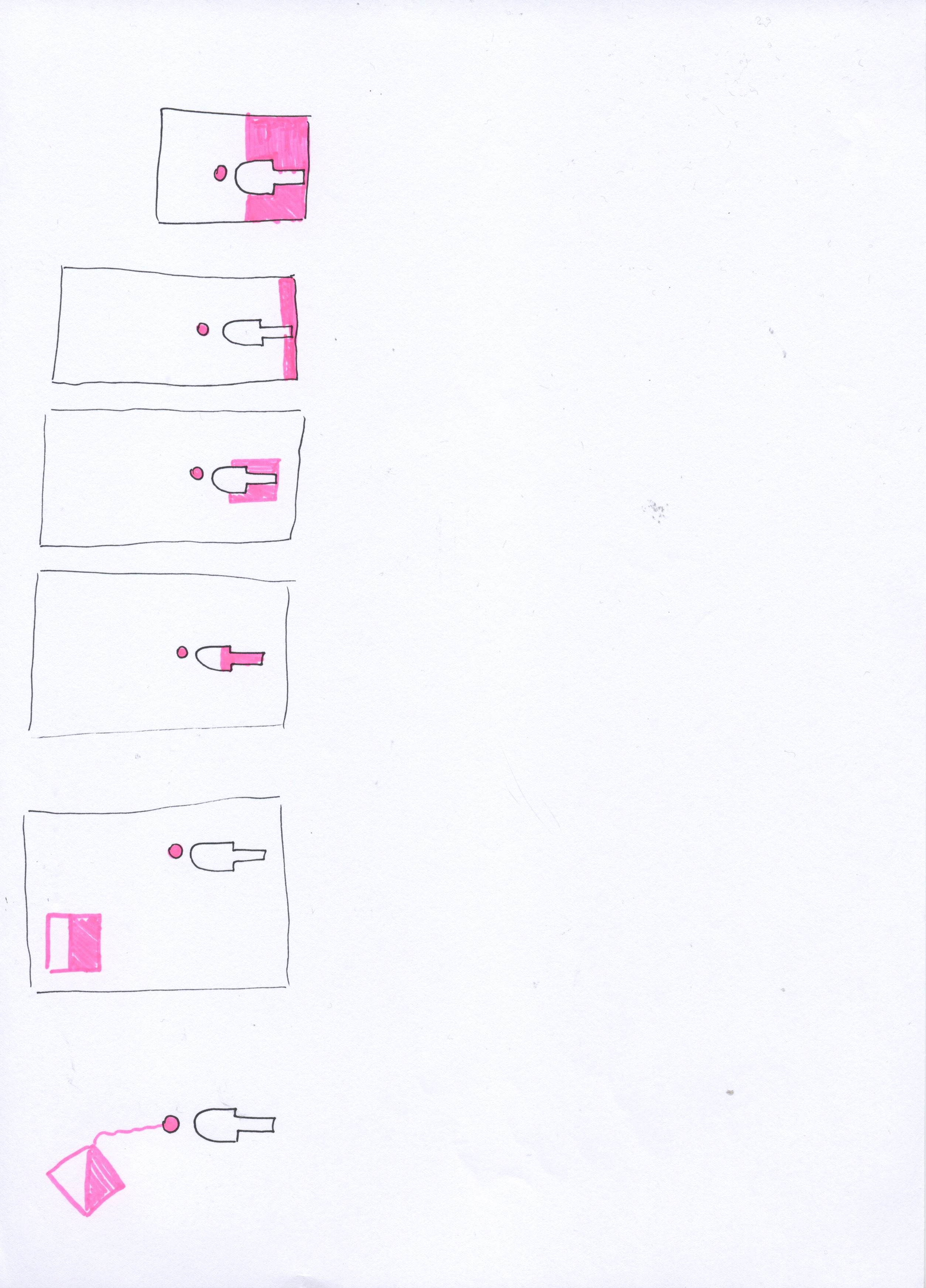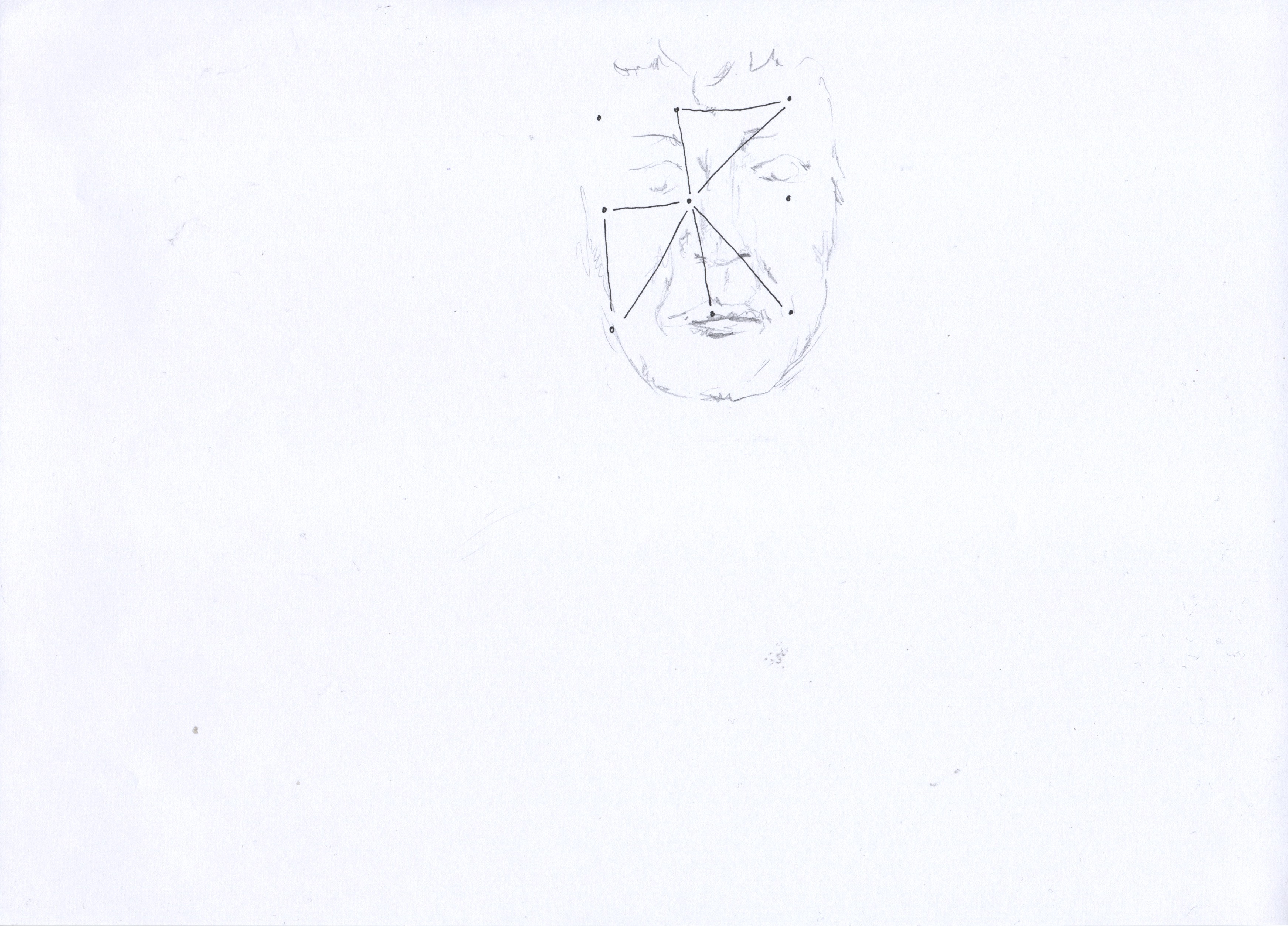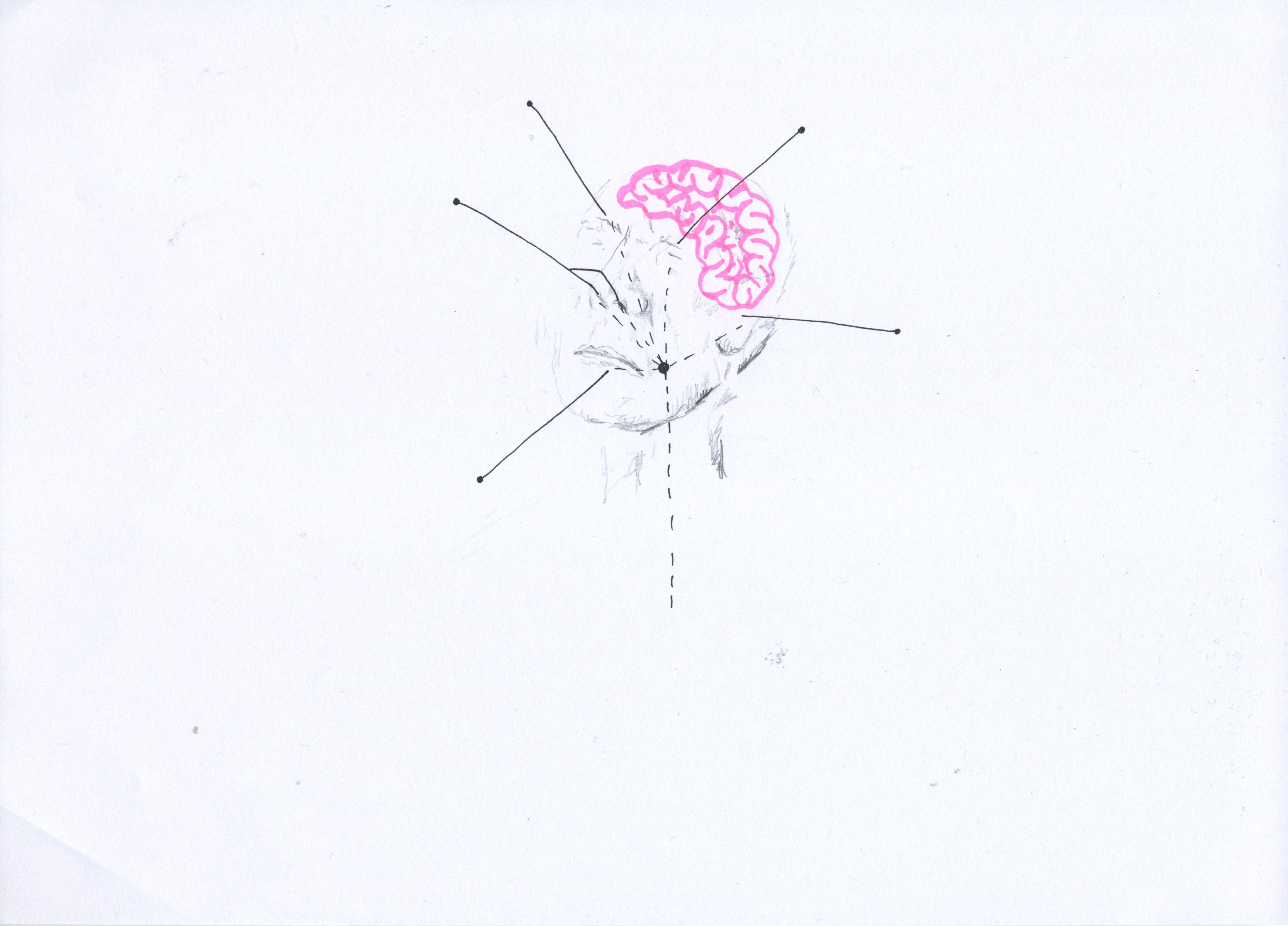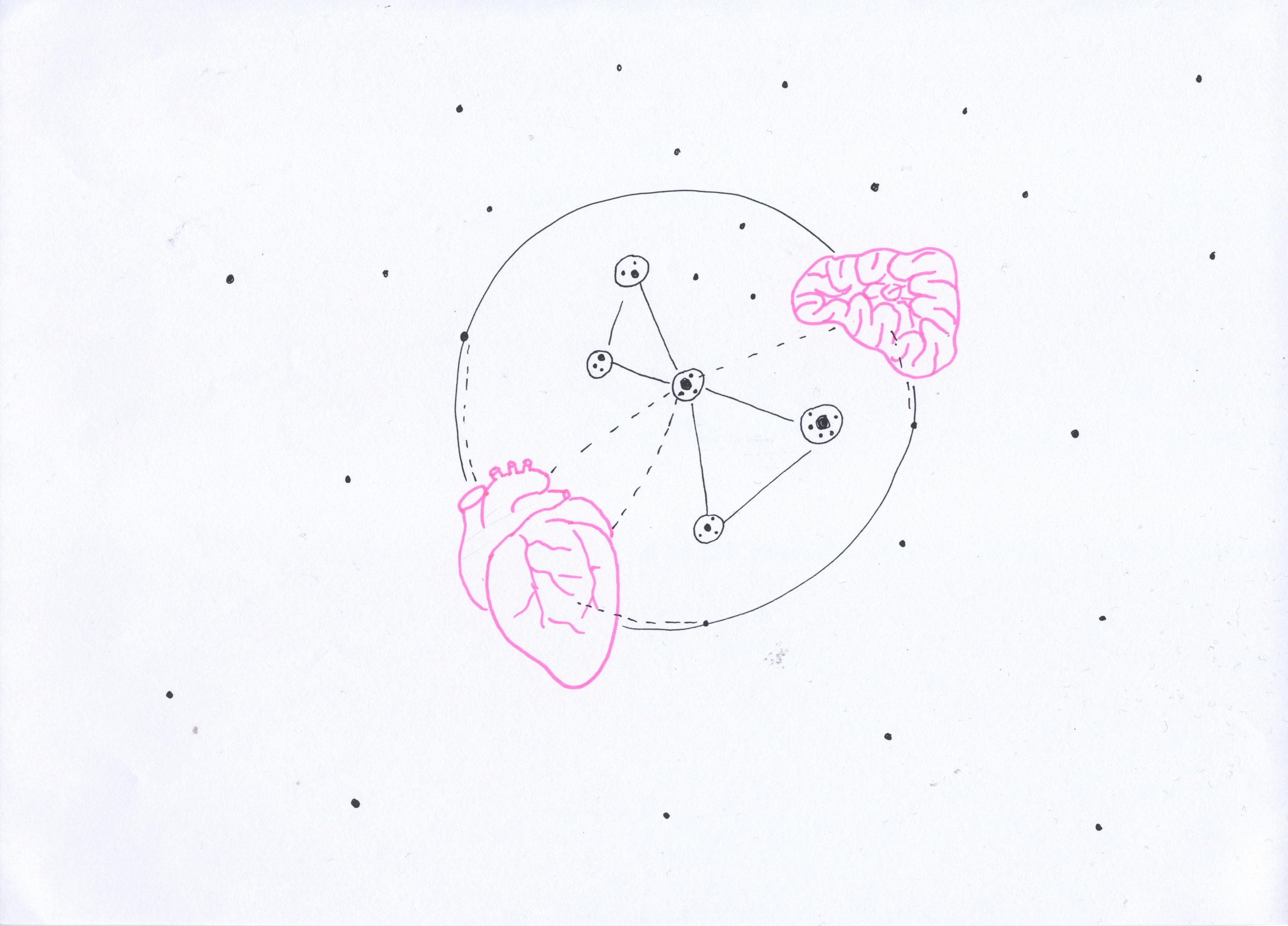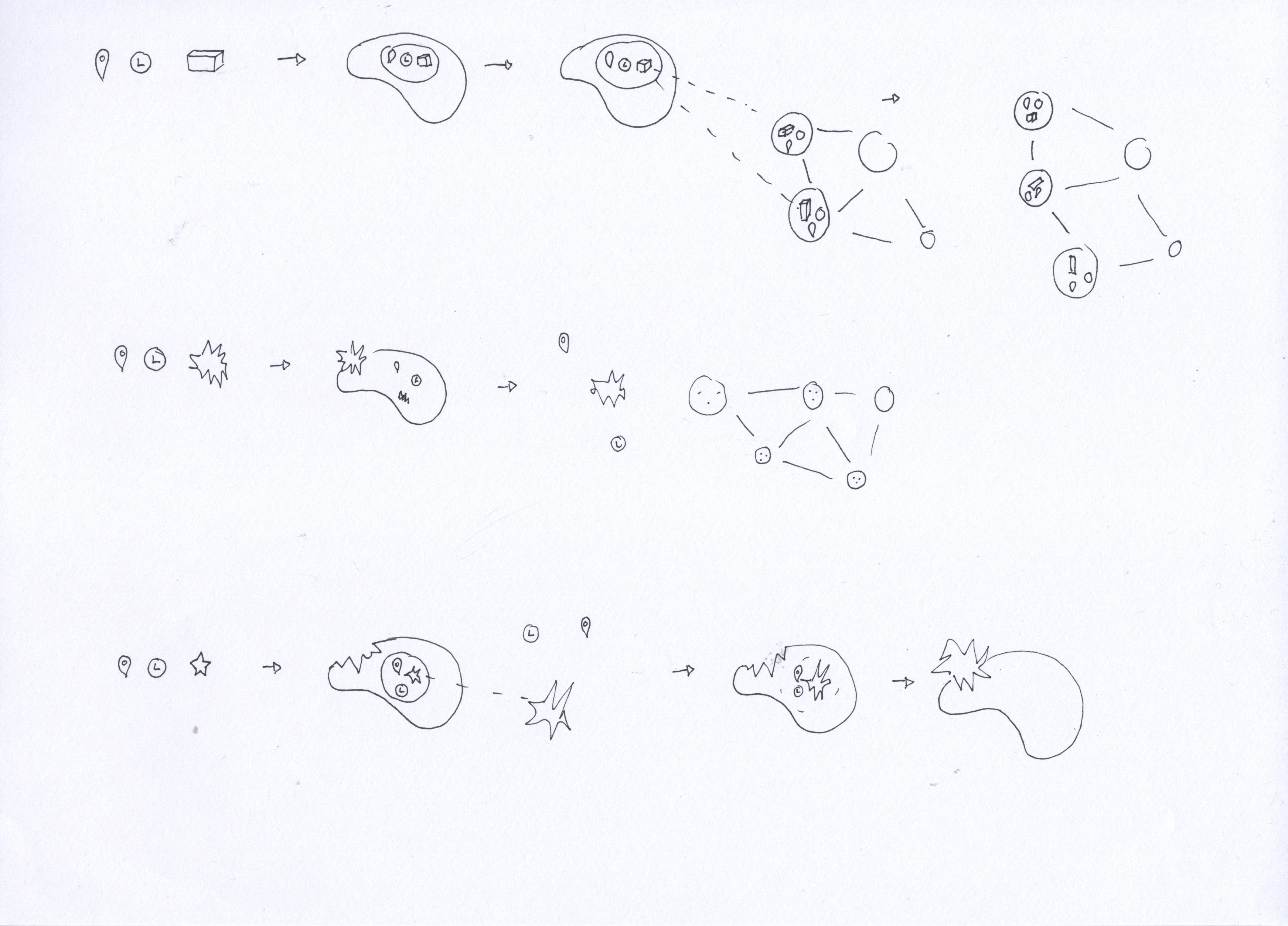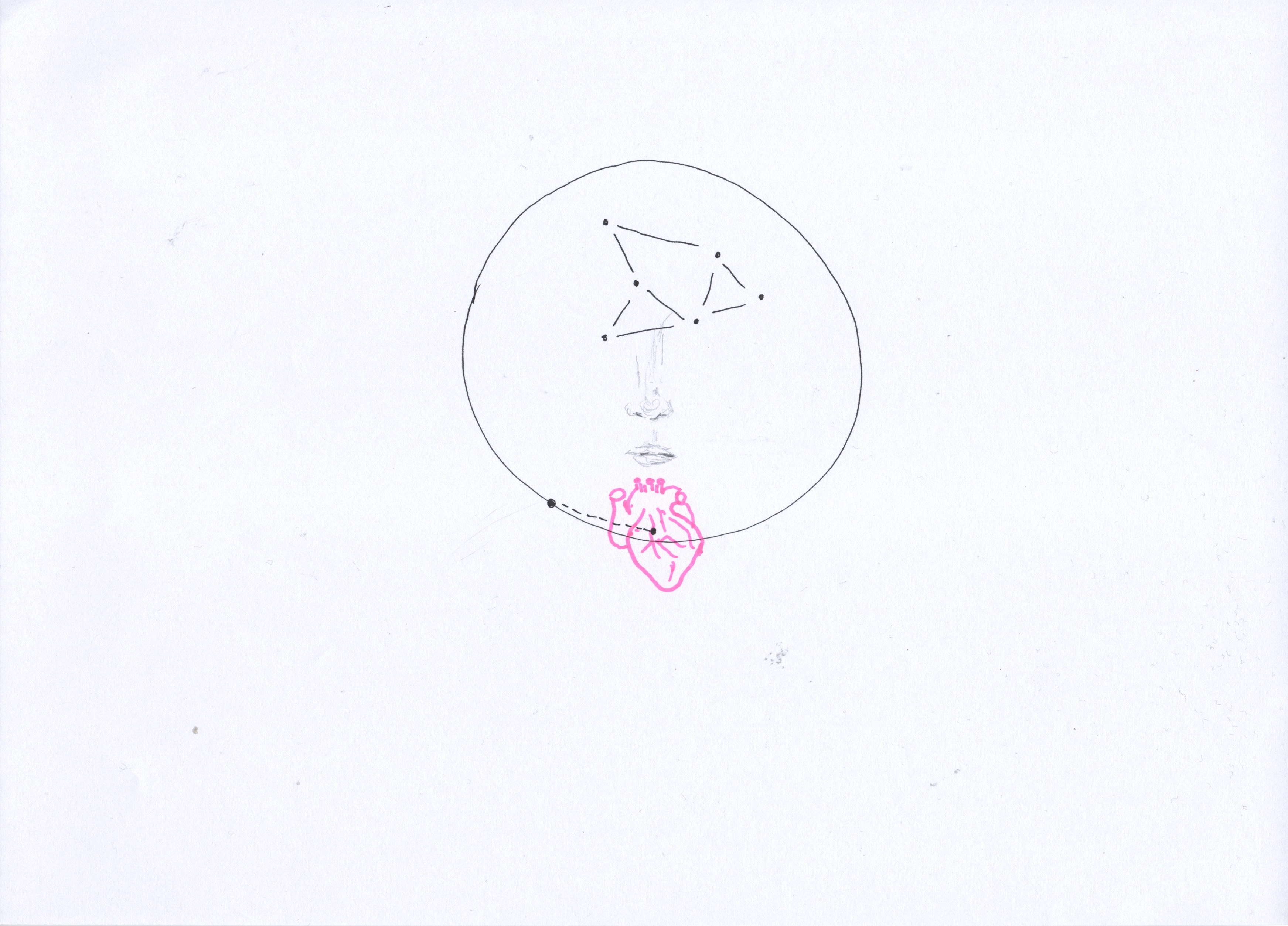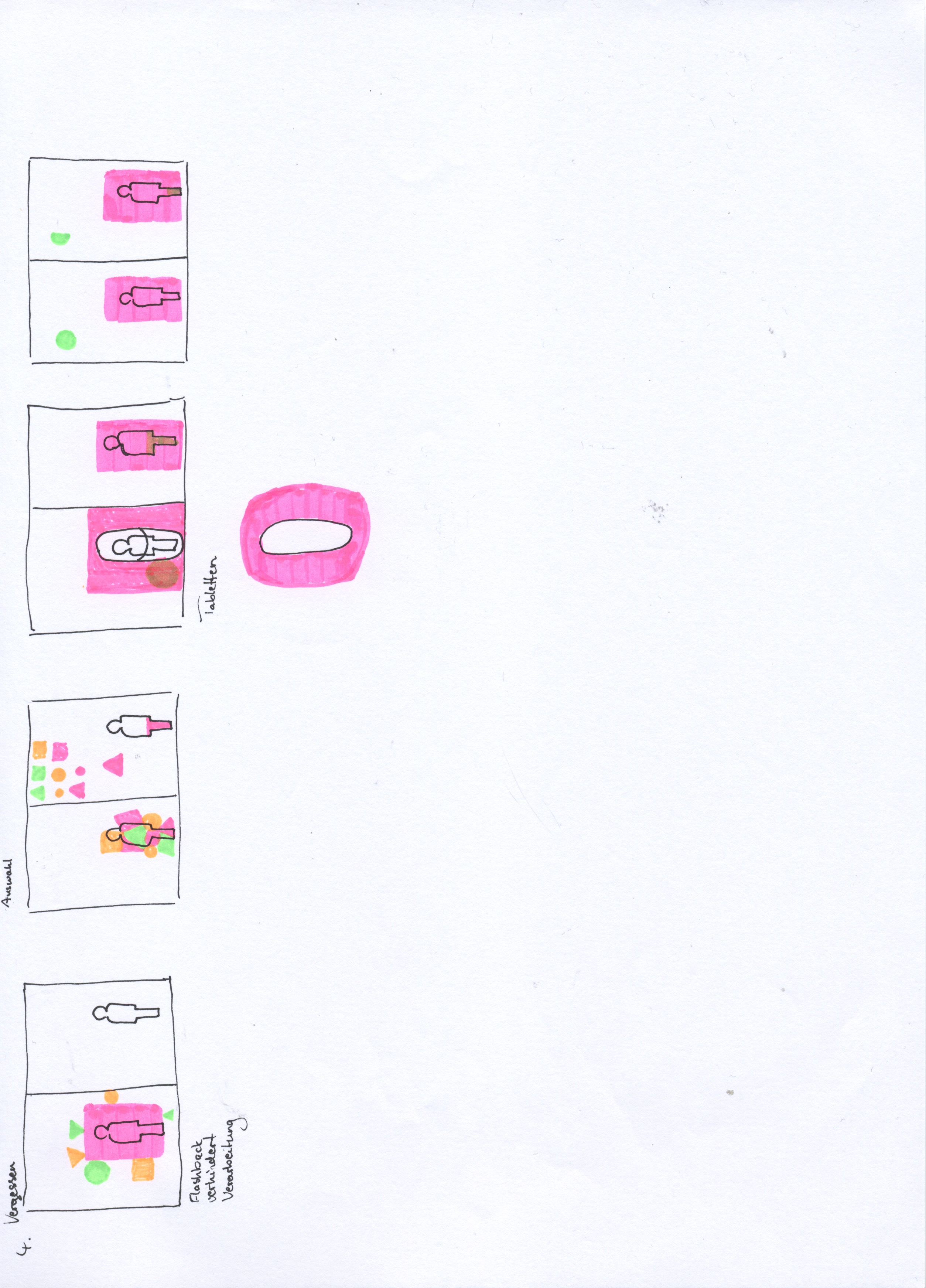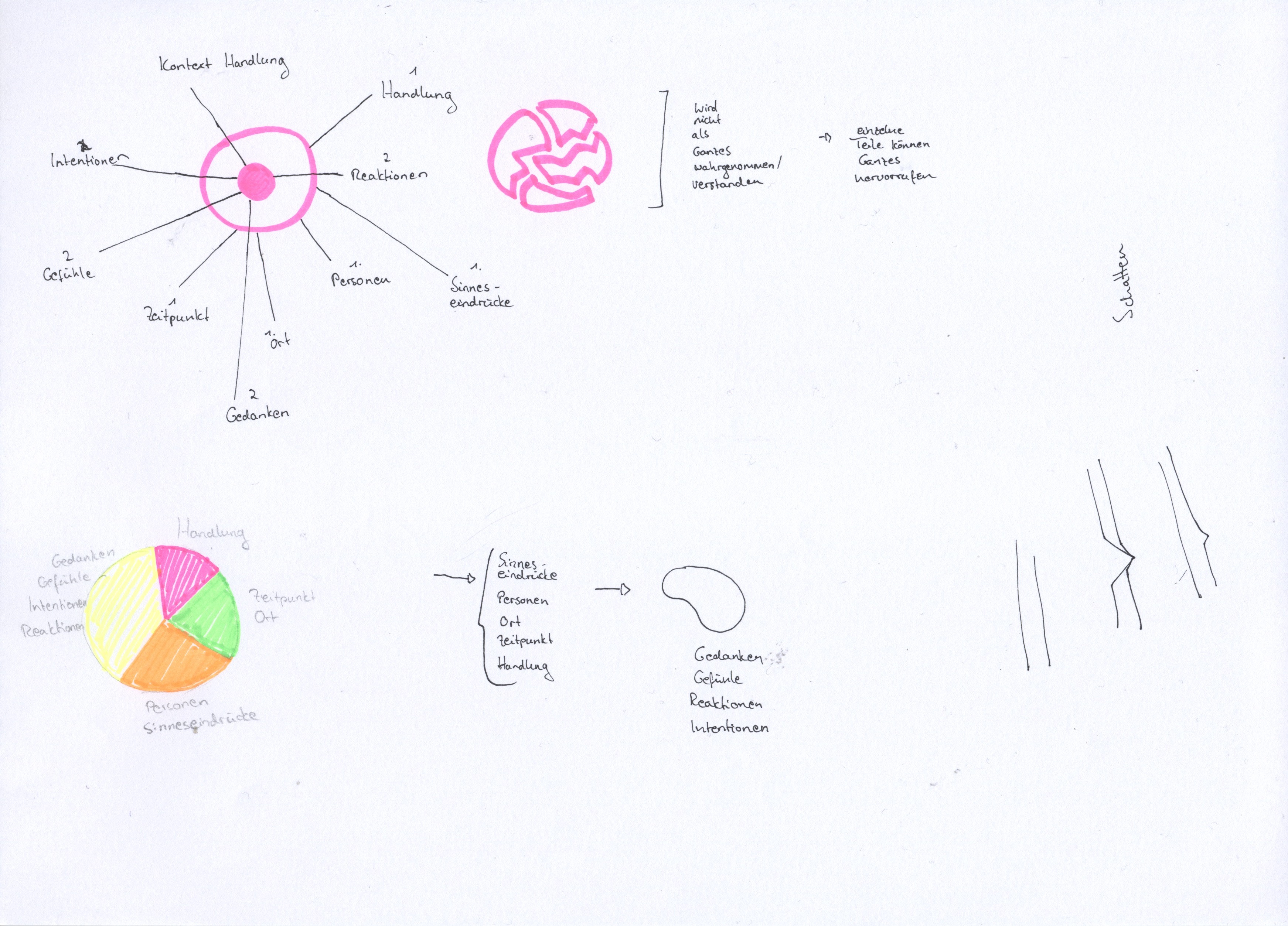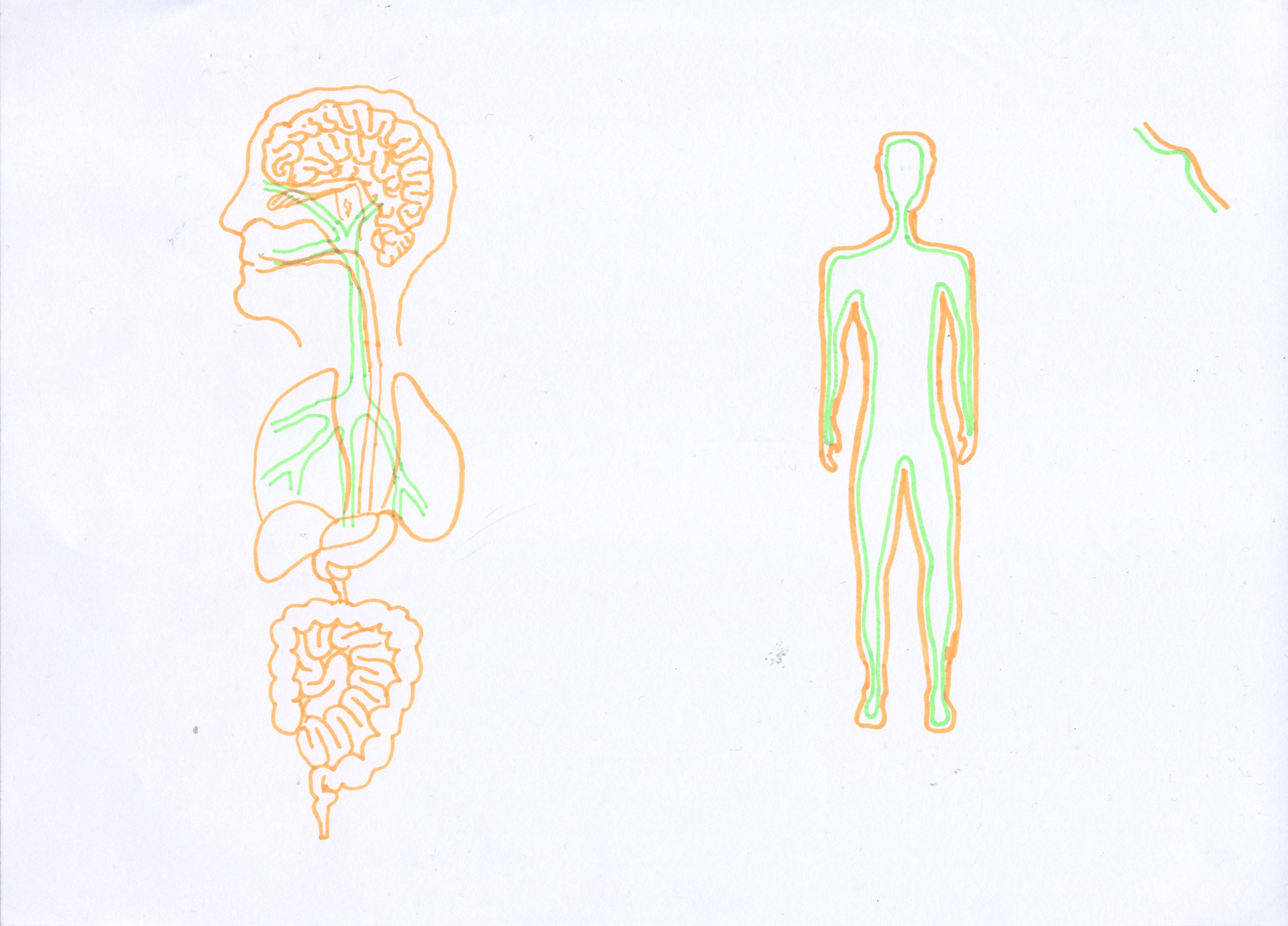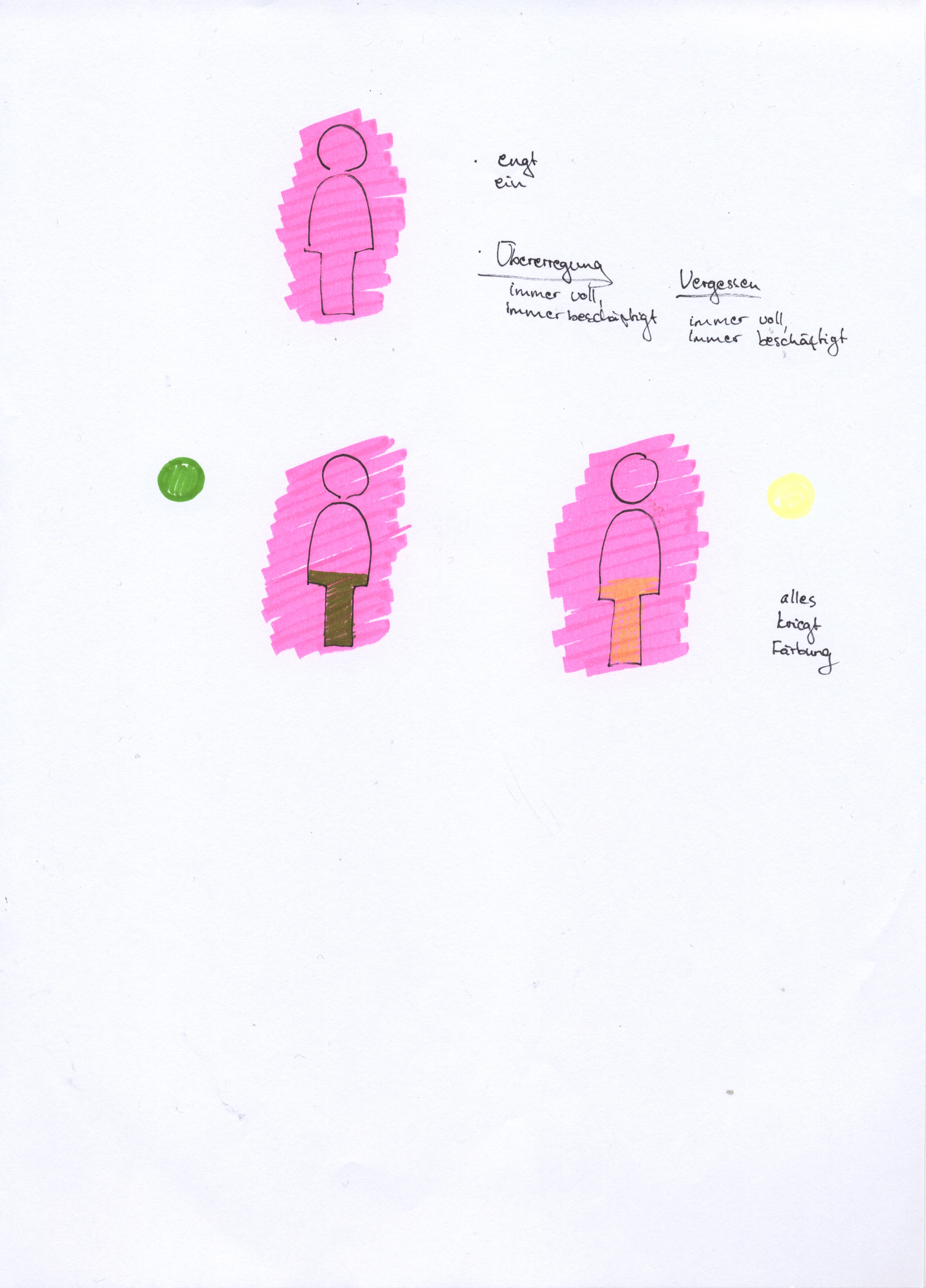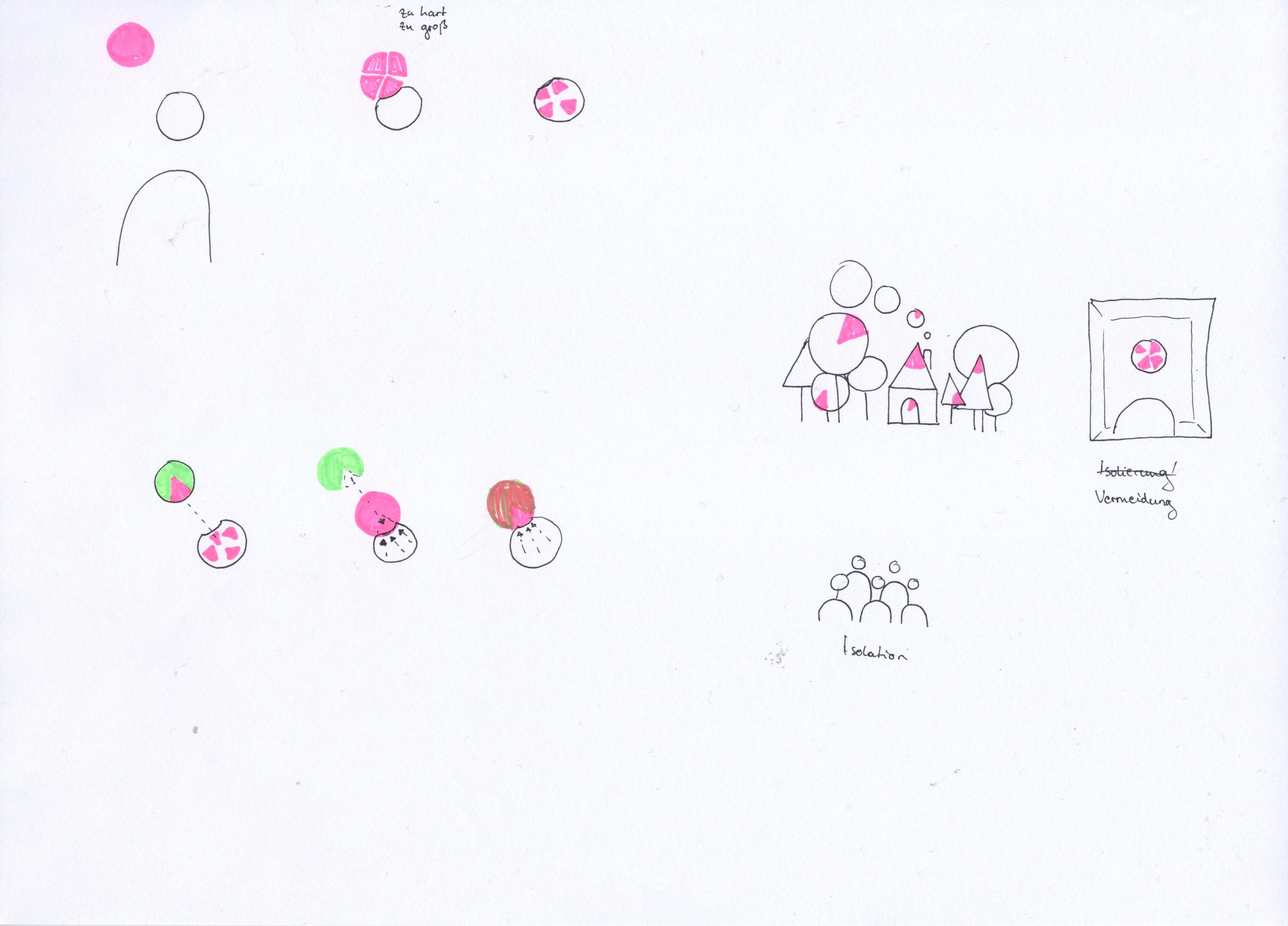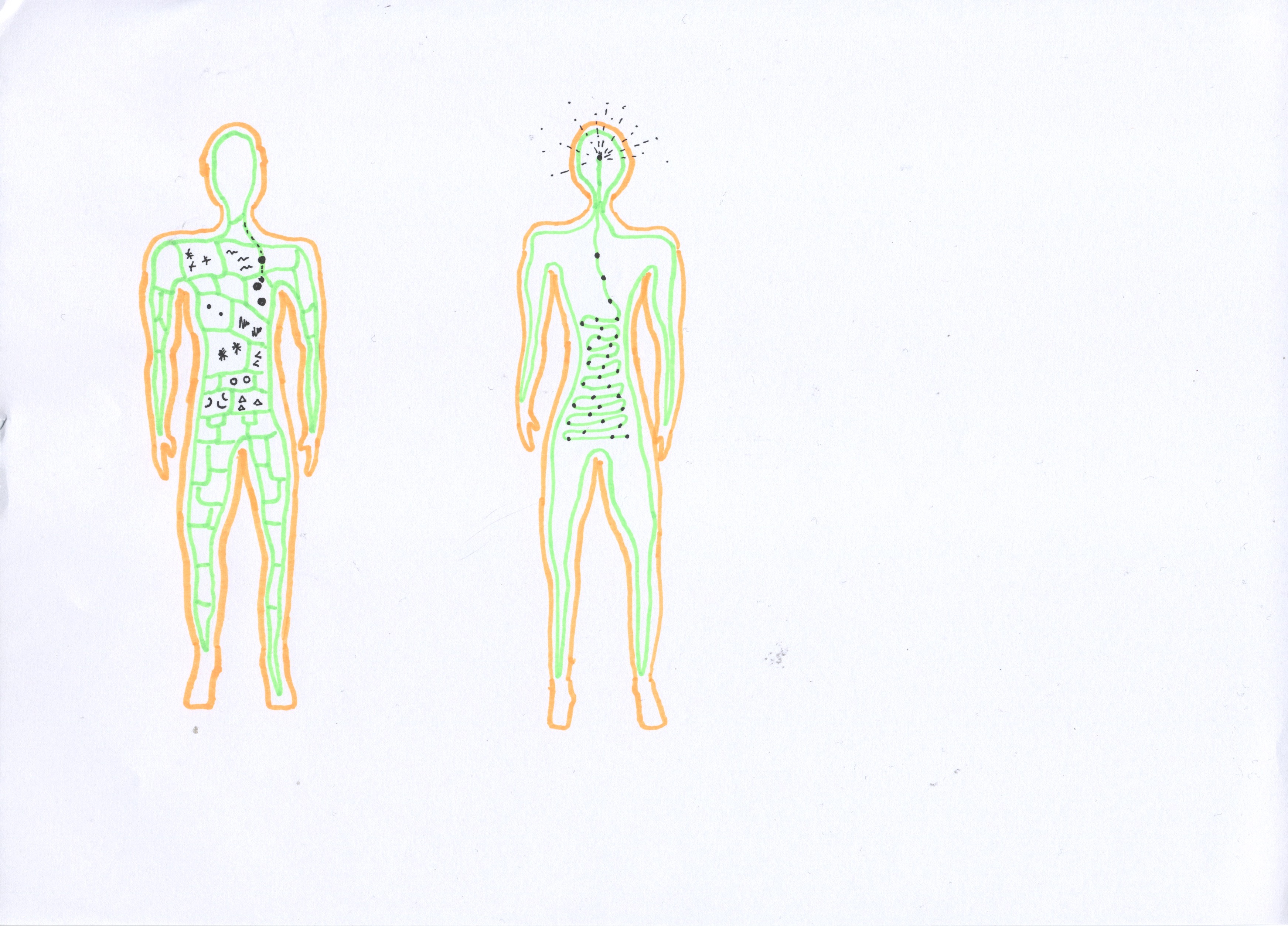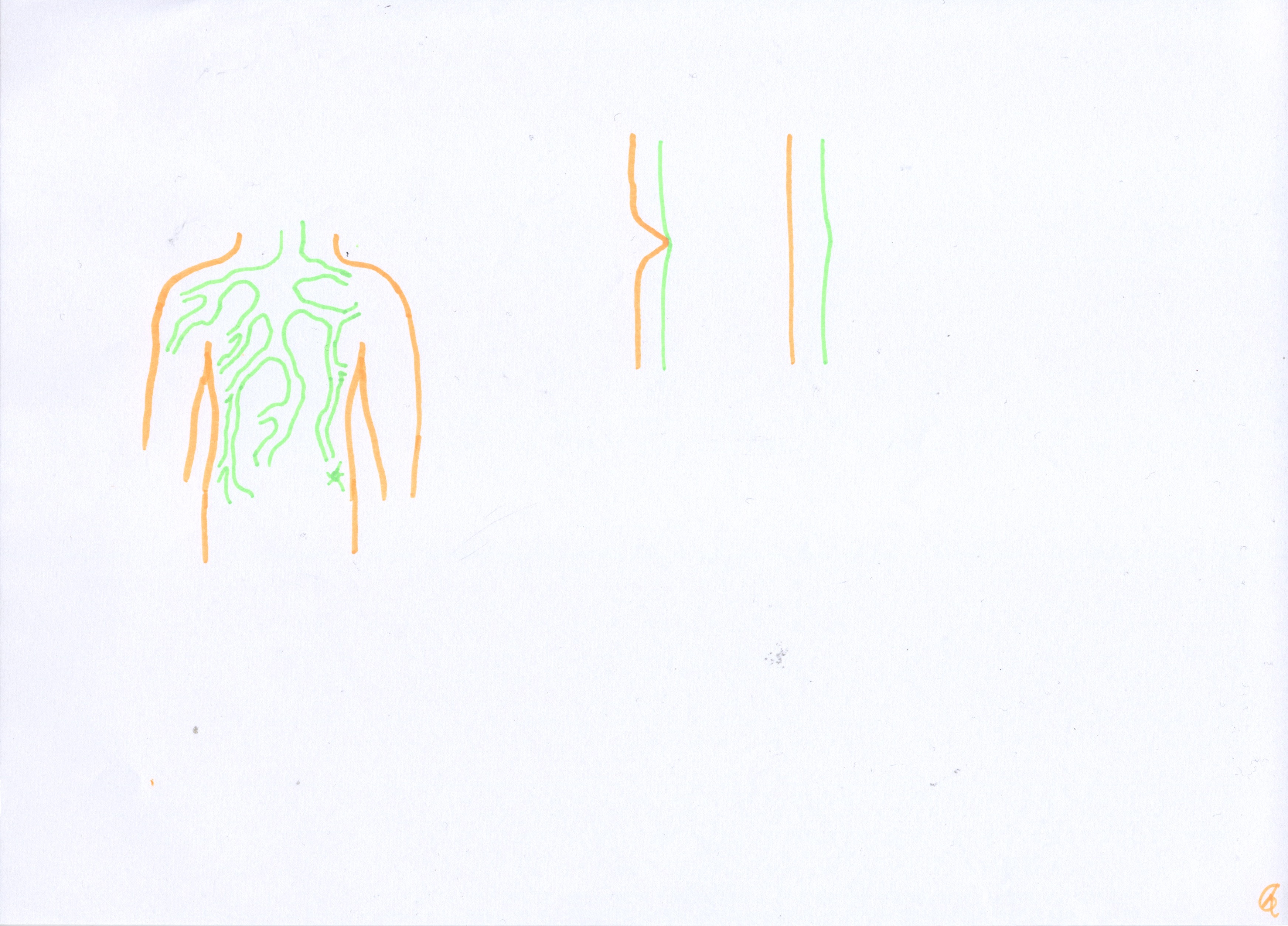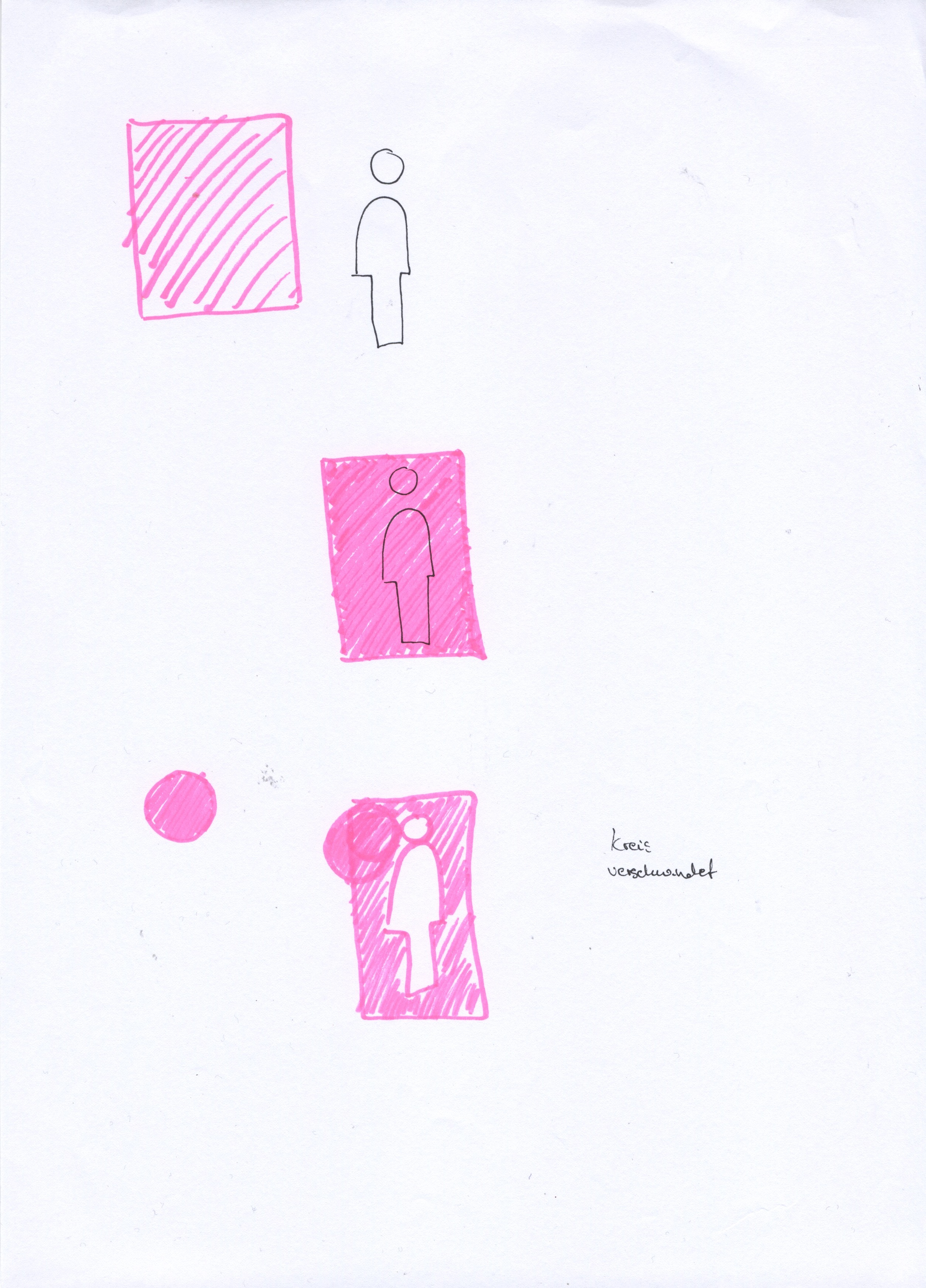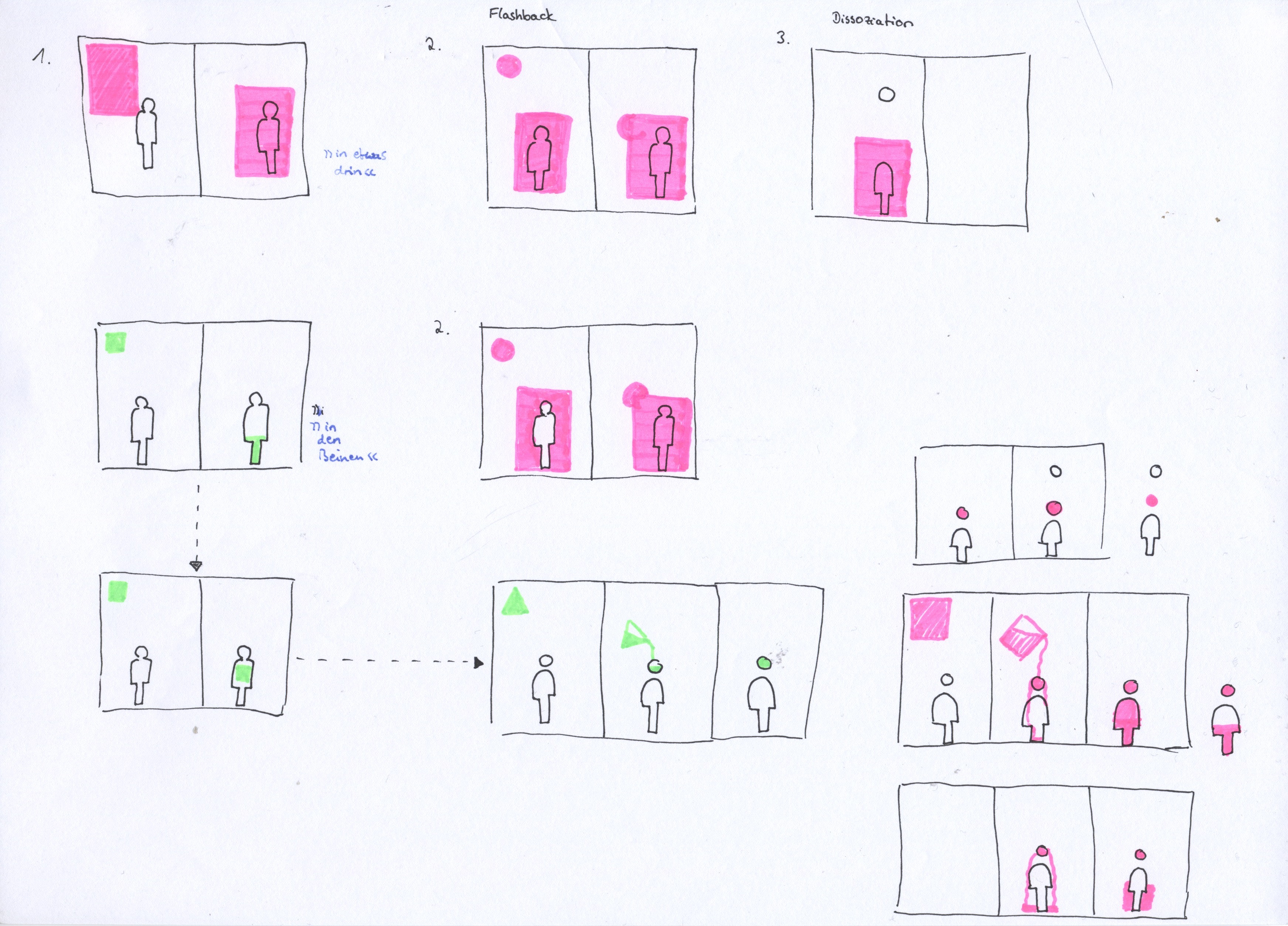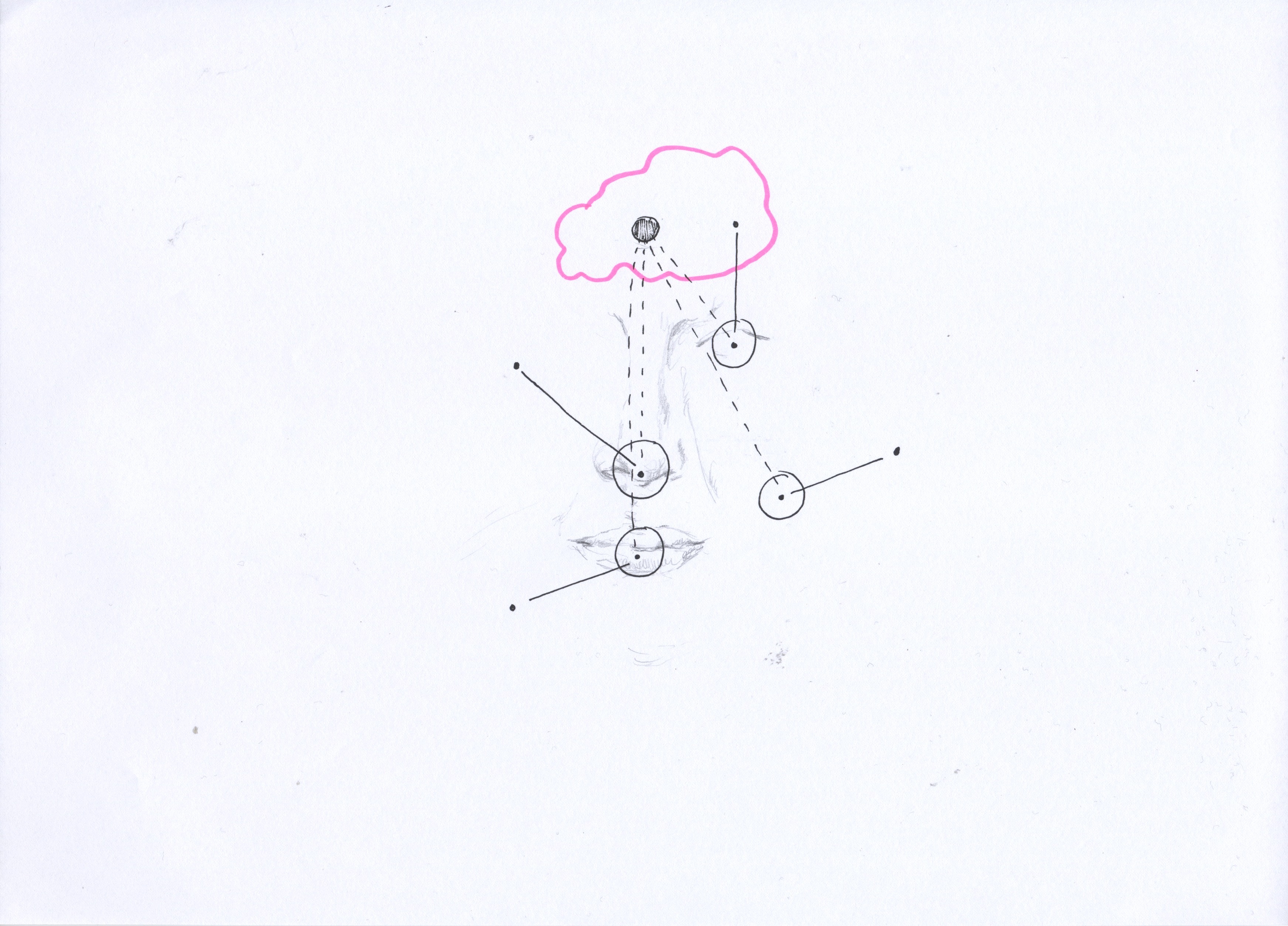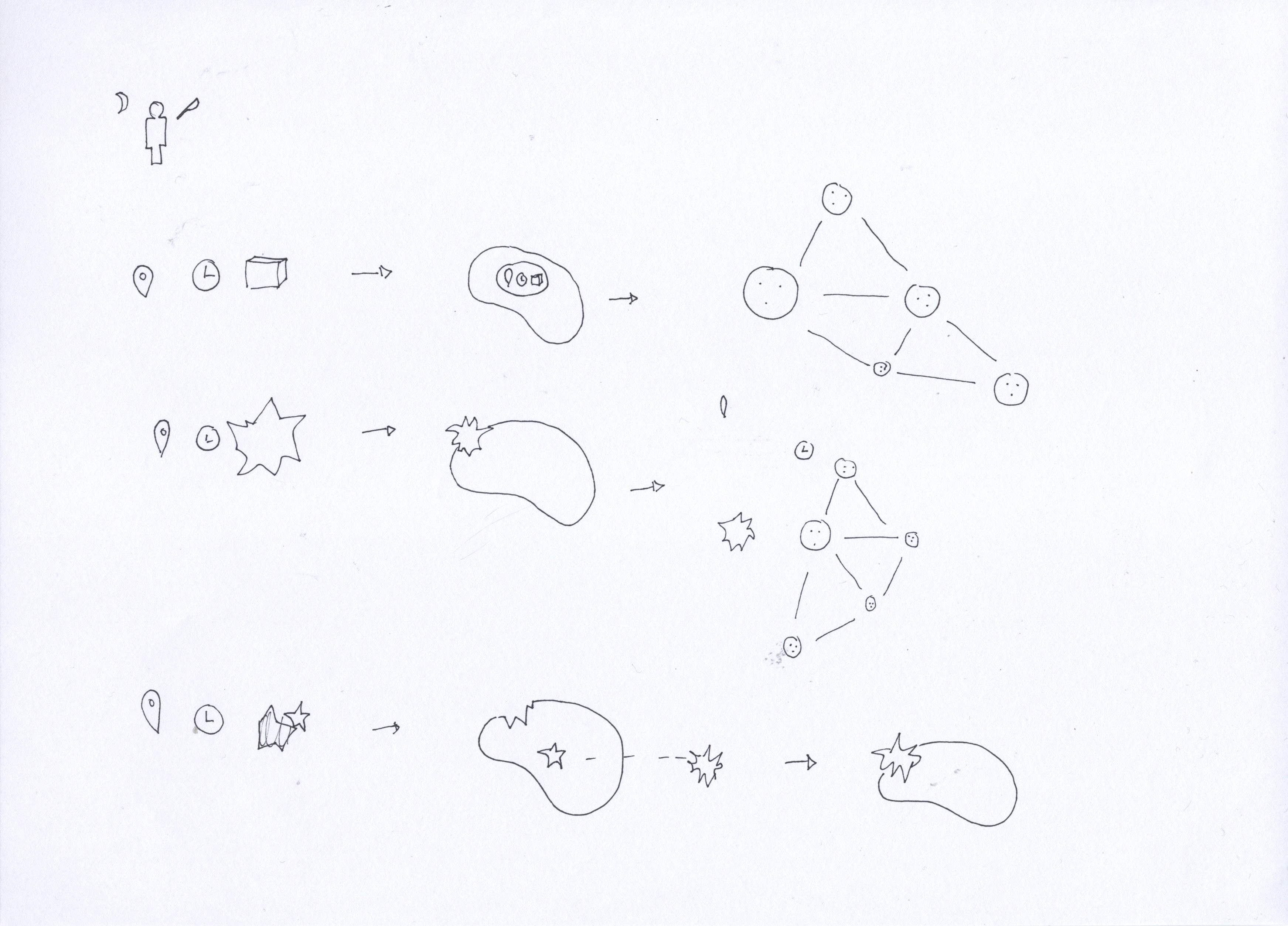 ---
PROBLEM

Visual languages, such as icons, make sense to us and therefore are effective at communicating because they have been
learned
or resemble a previously learned image that was stored in a person's mind. In order to understand an image, it has to match a previously learned image and infer the meaning of it into the image at hand. This is also called
top-down perception
.
The task at hand requires to develop an image that is intuitively understandable without knowing it yet, hence
without previously stored imagery
. Furthermore, the content that needs to be communicated consists of psychological phenomena that
don't have a visual gestalt
per se.
Here, the individual and horrifying experiences each patient has seem to be impossible to translate into
universal images
while still being
respectful
.
︎︎︎ How might we develop a visual language to describe unknown and invisible phenomena that is intuitively understandable?
---
IDEA 1

Abstraction



advantage
The images leave room for inference of individual experiences.

disadvantage
These images are not intuitively understandable and too complicated to learn.
---
IDEA 2

Story Board

advantage
These images are more intuitively understandable.



disadvantage
These images are too literal and therefore don't leave room for inference of individual experience. They might also not be respectful enough.
---
IDEA 3

Iconography



advantage
Images are familiar and intuitively understandable.
The visual communication concept is familiar.
The images are neutral and therefore respectful. They leave room for inference of individual experiences.



disadvantage
The images still have to be learned with regard to their connection to the psychological phenomenon that they describe.

---
RESULT

Self-help Strategies
Symptoms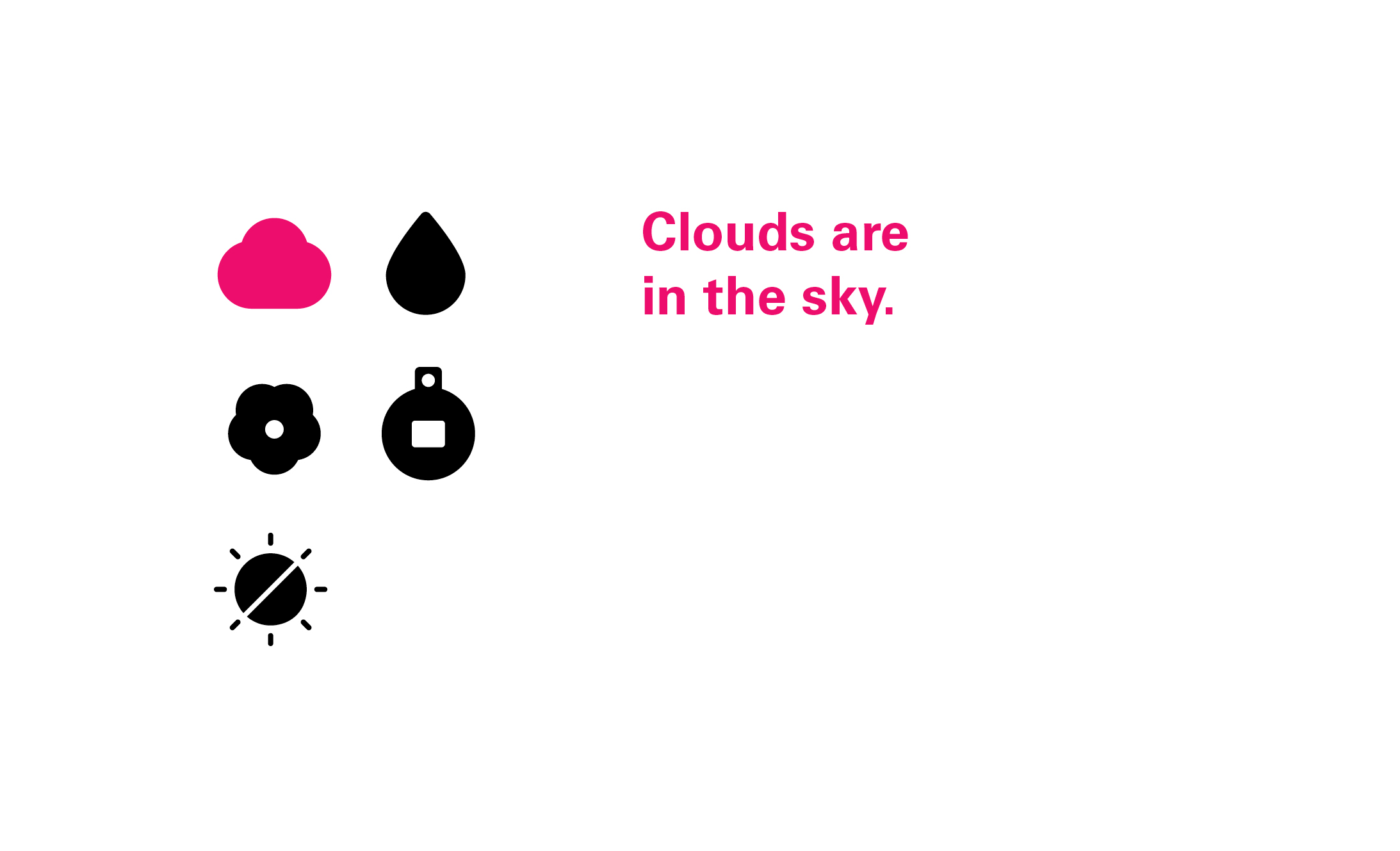 BOOK
EXERCISES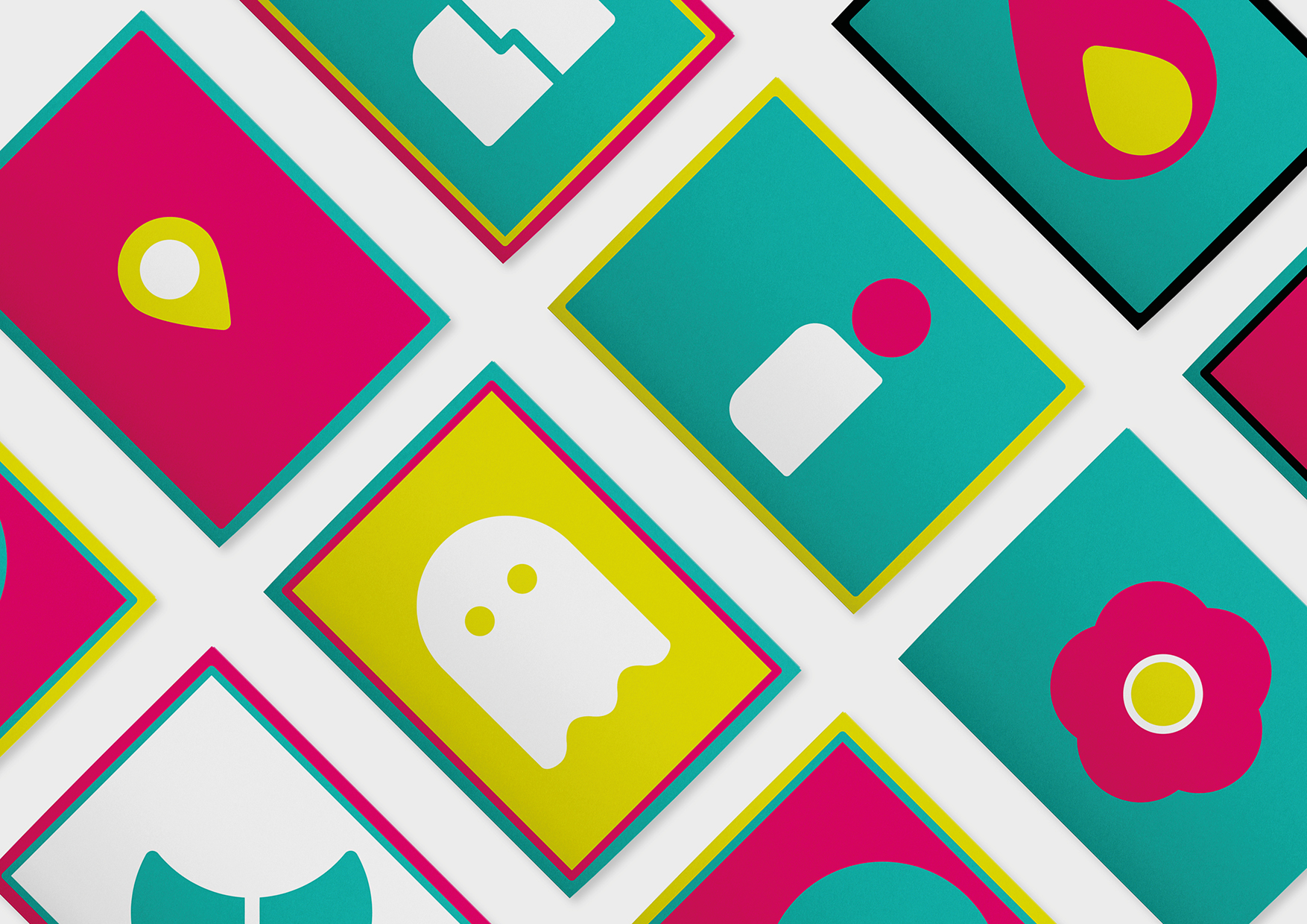 ---
THE APP



_work in progress


As this project is still in development, we're unable to disclose specific details at this time.




---
FLOW CHART
---
MVP